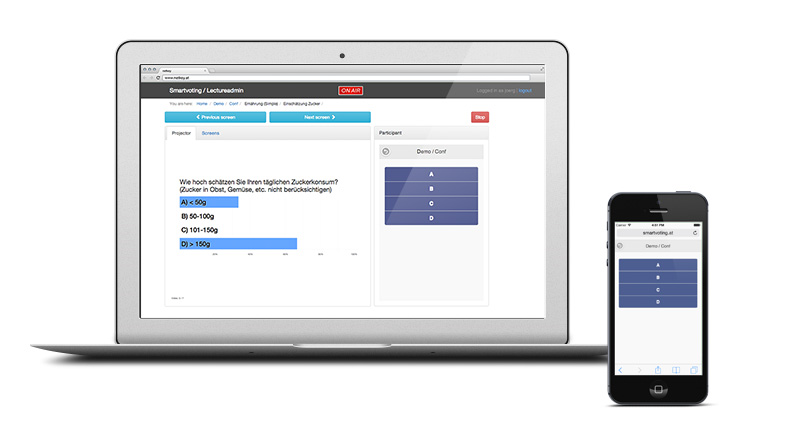 Smartvoting is a web-based app for live voting. All you need for all steps, including creating the questions and the voting itself, is internet and wireless in the room where the talk is given. The software works with all current web browsers.
The attendees do not need separate voting pads but can use smartphones, tablets and laptops with an internet connection (e.g. wireless). It is as simple as connecting to the wireless network and entering the URL for the voting. As an alternative a QR code can be scanned.
Capture the attention of your listeners with this interactive feature!
If you want to know more please contact our competent team at contact@netkey.at.
---
---
AN INVESTMENT IN KNOWLEDGE
BRINGS STILL THE MOST INTEREST