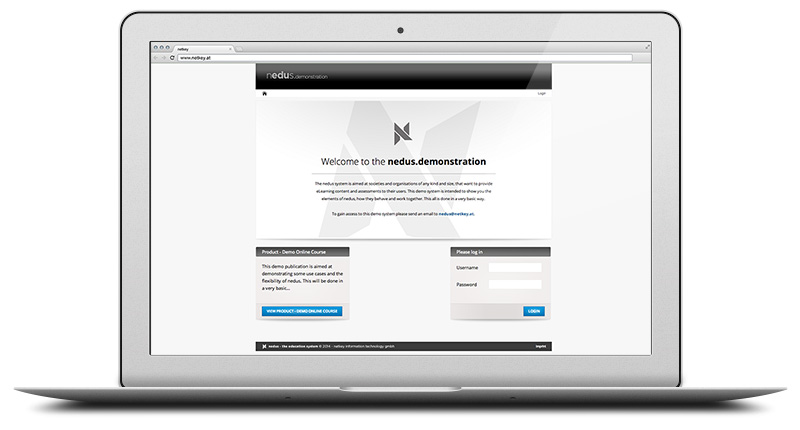 nedus is the e-learning product of netkey. It offers a simple way for providing online learning content and tests to your users.
It has a frontend that lets users access the learning content and take tests as well as a straightforward backend where they are created and managed by authors and administrators.
This means that clients can maintain their nedus system simply through a web browser and do not need to install any local software.
Learning content, tests etc. can be changed, published or withdrawn at any time without help from netkey.
Interested? Send us your request for information at contact@netkey.at.
We are happy to give you access to a demo system—just ask us.
nedus key facts:
Web-based
High availability
Simple workflow
Published content can be maintained by clients themselves
Integration of netkey products (e.g. eSociety, Archive Presentation System) and third party system possible
---
---
AN INVESTMENT IN KNOWLEDGE
BRINGS STILL THE MOST INTEREST