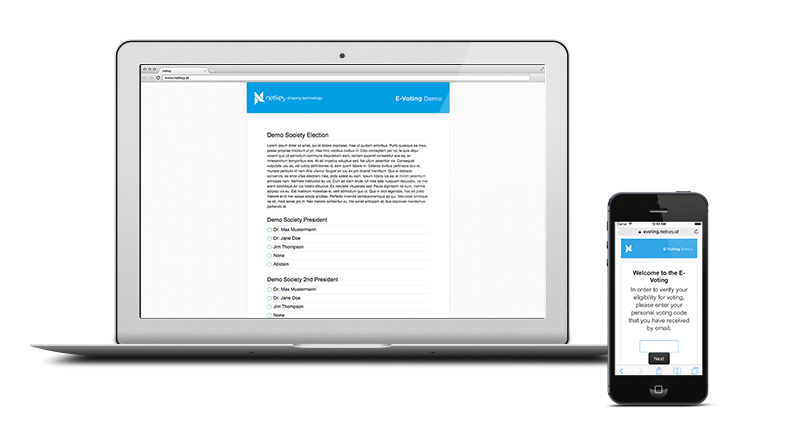 E-Voting is a product with a clear, streamlined design that supports voting processes of all kinds. Persons who are eligible to vote are sent a unique URL and a user code. This allows them to sign in to the system as a user with voting rights so they can cast their vote. Voting is done through a secure connection (HTTPS) and is anonymous. The slim backend gives the client full control over all voting aspects (texts, candidates, etc.).
The frontend works seamlessly with various current devices (PC, laptop, tablet, smartphone, etc.) and lets users vote anytime, anywhere.
We are happy to give you access to a demo system—just ask us. If you have any questions please contact our staff at contact@netkey.at.
---
---
AN INVESTMENT IN KNOWLEDGE
BRINGS STILL THE MOST INTEREST